A service station and convenience store, originally built in the mid 1980's, was one of the first business endeavors for the Suquamish Tribe. Since that time, retail services operated by Port Madison Enterprises have grown to include Longhouse Texaco, Suquamish Village Chevron and the Masi Shop along Highway 305 in Suquamish. Each location provides fuel and convenience store services.

---
Longhouse Texaco


A PME mini-mart and gas station.

---
Suquamish Village Chevron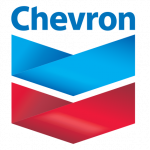 Just around the corner from the heart of Suquamish, this cozy gas station and convenience store is nestled in the Suquamish Village Shopping Center.

---
Masi

The new Masi Shop, completed in January 2010 is a 7,000 square foot gas station and convenience store. Features include a smoke shop, Tribal Seafoods, liquor sales, fine Northwest artwork and the Masi Coffee Shop – complete with drive thru latte shop, "Masi Latte" and in-store lounge where customers are treated to free Wi-Fi services. The Masi Shop is PME's 24-hour store and gas station.
---